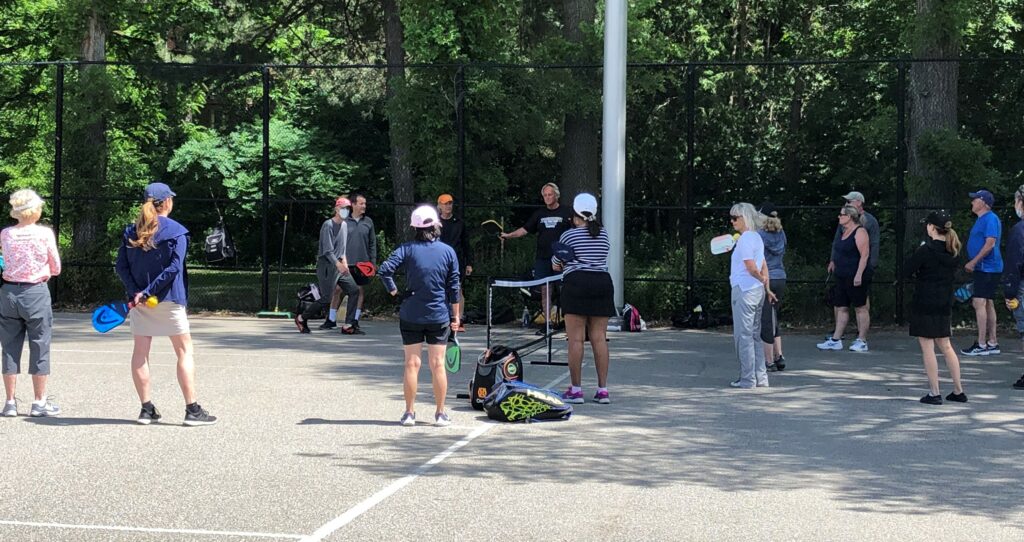 If you are new to pickleball come out and learn to play in a relaxed environment. We are planning two more outdoor Learn 2 Play sessions (for folks that haven't participated in the past): Oct 21 and Oct 28. These will be comprehensive one-session pop-up events – enough time to cover everything you need to know and catch the pickleball bug! This is a great opportunity to meet other players and gain confidence in your game. Paddles and balls provided if required but bring your own equipment if you have it.
The first event will run on Oct 21 at the Prince of Wales tennis courts (map) from 10AM to Noon (24 player limit).
The second event will run on Oct 28 at Sir Adam Beck tennis courts (map) from 10AM to Noon (12 player limit).
To register, send an email to programs@etobicokepickleball.com. Please sign up for only ONE event. Spots are limited so sign up early!
Cost is FREE but we would appreciate you becoming a member of the Etobicoke Pickleball Association if you haven't already.
Hope to see you there!