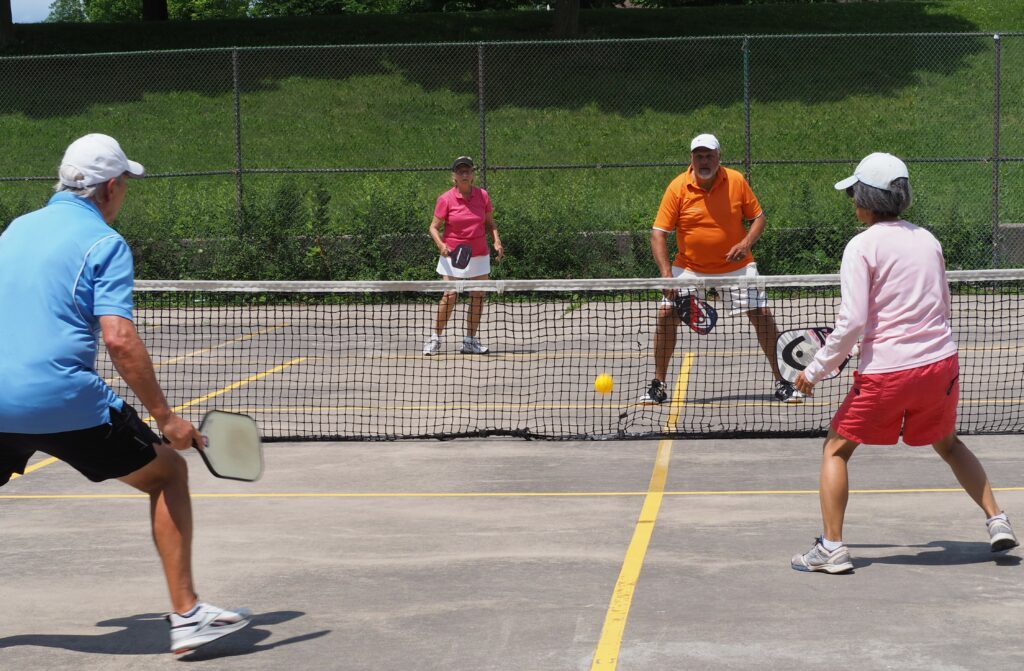 Ladder competitions are a great way to meet other players and challenge yourself to play more competitive games. We will have two divisions: recreational/beginners and competitive. Teams are "open" meaning any combination of male/female players can form a team.
For those of you who have never participated in a sports ladder it will work like this:
You select a player like yourself who you would enjoy playing with. This person will be your partner for the duration of the ladder. Every team that joins the ladder is initially placed in the ladder and ranked. Teams then challenge each other to 1-on-1 matches and record the match results on the website. The teams move along the ladder according to how well they do in the matches against the other ladder participants. The scores are recorded on the website by the winner of the match and the ranking is updated automatically. The team on the top of the ladder becomes the top seed for the end of ladder tournament. This will be held mid December (weather permitting).
This is an open ladder, meaning that teams can be two men, two women, or mixed. The only requirement is that the participants be members of the Etobicoke Pickleball Association.
The ladder is a great introduction for beginners and non competitive level players who want to get their feet wet playing meaningful yet relaxed games.
We would like to see each team will play once a week if possible to keep the teams moving along the ladder.
Contact Harry at hsiapa@hotmail.com to sign up